The XIV edition of the 'Ham of Monesterio' Cycling Route, which combines the best of sport and local gastronomy, will be this year next Saturday, August 19. Organized by the local cycling club 'Corona Chica Piñón Grande', it is a non-competitive road test for adapted cycling categories aged 15 and over, both male and female. Its circular route of about 86 kilometers runs through beautiful places in the Tentudía region such as the municipalities of Pallares, Montemolín, Cabeza la Vaca and Calera de León, in addition to the long-awaited climb to the highest peak in the province of Badajoz: the Sierra of Tentudía. Starting and finishing at the Monesterio Multipurpose Pavilion, it has a cumulative positive slope of 1,734 meters, thus becoming a "leg-breaking" test for which it is necessary to be physically prepared.
This sporting event has already earned the trust of hundreds of cycling fans who do not hesitate to attend it every year. And it is no wonder. "You will participate in many cycles, but in none of them will they offer you the supplies of the Jamón de Monesterio, in which a cutter prepares your ham sandwich on site to finish the race with guarantees," the organizing cycling club highlights on its social networks.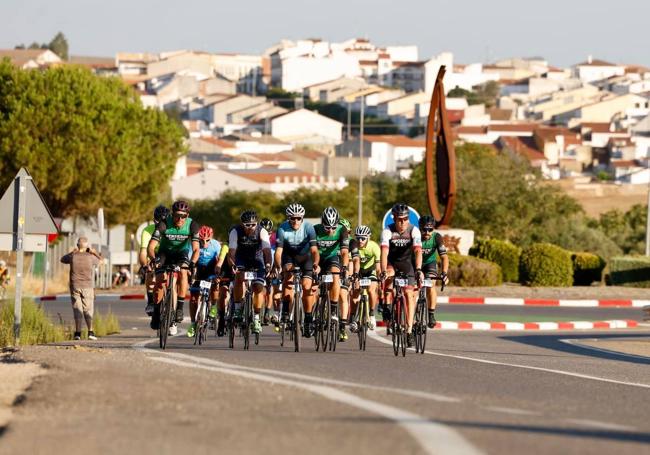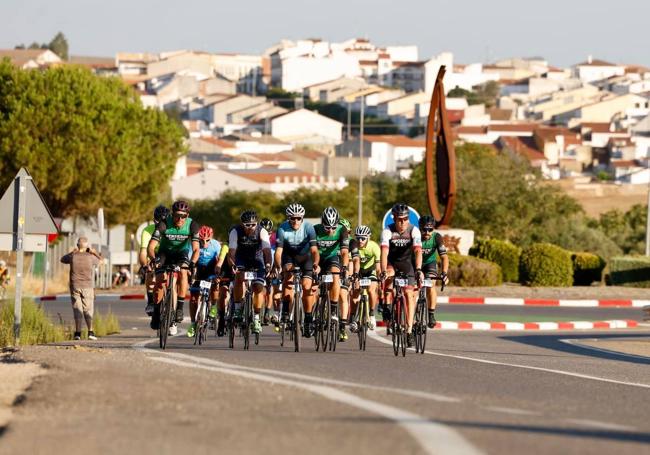 The cycle tour will begin at 8:30 in the morning and will depart from the Monesterio Multipurpose Pavilion. It will cross the entire National 630 until it reaches the emblematic ham roundabout, heading to Santa Olalla del Cala (Huelva). Next, the platoon will reach the area known as 'El Culebrín' and then head towards Pallares, Montemolín and Calera de León and begin the climb to the Sierra de Tentudía. At the top, a ham cutter will wait for cyclists to offer them the most special supplies. Already with the energy provided by the 'Iberian bars', the peloton will go down to Cabeza la Vaca, and then return through Calera de León to the finish line, located in Monesterio, and eat more ham again.
Registrations

Registrations can now be made on the website Cycling Extremadura before August 19 and until the 250 are completed. The price for federated members is 30 euros and 38 euros for non-federated members. These last eight extra euros for non-federated cyclists correspond to the value of a one-day compulsory license.
The largest clubs, as well as the oldest and youngest participants who complete the test, will be given an Iberian shoulder. Participants who request it will also be able to enjoy a meal worth 8 euros.