It is a 4.70 meter long SUV available with a gasoline or LPG engine, with front or all-wheel drive, with 167 HP of power. It claims a consumption of 7.9 l/100 km. With capacity for five occupants, the trunk starts at 463 liters. The price of this model starts at 32,000 euros.
The SsangYong Torres is a model that honors the brand's heritage and design philosophy in the field of authentic 4x4s. With a robust but contemporary style, its aesthetics incorporate authenticity and emotion in equal parts, giving it a clear differentiation from its competitors.
Its voluminous and angular wheel arches, combined with its rather low waist, create a robust and dynamic appearance at the same time, which symbolizes the brand's legacy.
It is powered by an efficient 1.5 GDI Turbo gasoline engine with ISG, four cylinders and 163 HP of power. It can be associated with a 6-speed manual transmission or a 6-speed AISIN automatic transmission and 2WD traction, or a 6-speed AISIN automatic transmission and 4WD, depending on finishes.
It is available in four versions and three equipment levels and offers an LPG version, capable of operating with either gasoline or liquefied petroleum gas and, therefore, incorporating the DGT ECO distinctive.
Regarding its dimensions, the Torres has a total length of 4,700 mm, a width of 1,890 mm, a height of 1,710 mm and a wheelbase of 2,680 mm.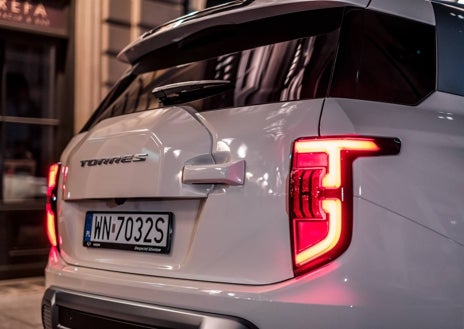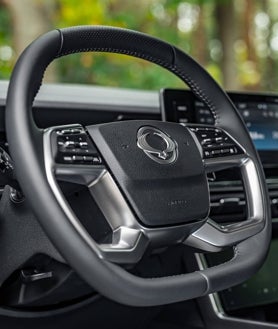 Datasheet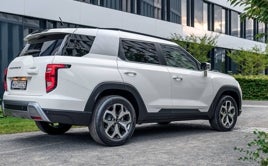 Engines:

163 HP gasoline and LPG
Consumption:

from 7.9 l/100 km
Dimensions length/width/height (in meters):

4,70/1,89/1,72
Trunk:

463 liters
Precio:

from 32,000 euros
It offers high levels of comfort for family trips and is capable of facing off-road driving situations with a ground clearance of 195 mm and attack, departure and ventral angles of 18.2˚, 21.7˚ and 17.6˚, respectively.
The Torres is offered in seven colors (Grand White, Iron Metal, Platinum Grey, Forest Green, Cherry Red, Dandy Blue and Space Black) and three wheel sizes, with different designs, always alloy, 17 inches and 18 or 20 inches with diamond cut.