In Espace it is no longer a minivan, but an SUV, but it continues to maintain the qualities that characterized previous generations. At 4.72 meters long, it has 5 or 7 seats, and a trunk size of 477 liters. With a 200 HP hybrid engine, it consumes an average of 4.6 l/100 km. It is on sale from €42,266.
In 1983 Renault presented what could be considered the first "car full of life": Renault Espace. This pioneer of the category has often been imitated, but never equaled. In five generations, it has become a true automobile icon, but now, following fashion, it has become a 5 or 7-seater SUV.
It remains the most livable model in the Renault range. And that is its strong point. The very careful choice of materials and the quality of assembly and finishing highlight the high-end equipment, such as the panoramic glass roof, which measures more than one square meter and is one of the largest on the market.
It takes care of its occupants through its connectivity and its reduced environmental footprint. More compact in terms of exterior dimensions and 215 kilos lighter than its predecessor, it is equipped with a very efficient 200 HP full hybrid E-Tech engine.
Its low fuel consumption (4.6 l/100 km) allows a range of up to 1,100 kilometers with a full tank.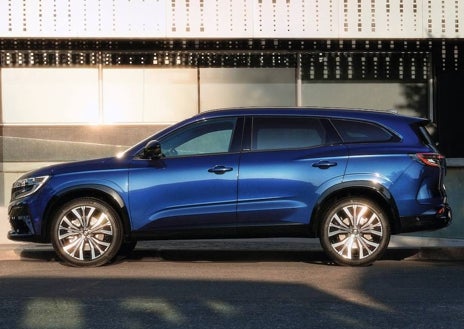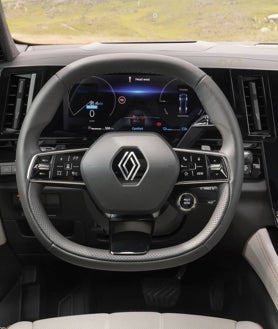 Datasheet: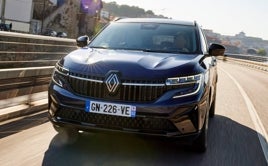 Engines:

200 hp hybrid
Consumption:

from 4.6 l/100 km
Dimensions length/width/height (in meters):

4,72/1,84/1,64
Trunk:

from 477 to 1,714 liters
Precio:

from 42,266 euros
The Espace offers high-level road performance and safety for all occupants thanks to the Alliance's CMF-CD platform, its specific chassis and its 32 driving aids.
Behind the wheel, the pleasure is multiplied with multi-sense and 4Control advanced, Renault's four-wheel steering system.