The 2023 Tokyo Mobility Show is the great showcase of technology and design for the main Japanese manufacturers. But in addition to its prototypes, concept cars that will set the trends for the cars of the future, it has given us the opportunity to meet and test some vehicles which, in principle, are not going to reach the European market.
Thus, with the help of Nissan, we have been able to travel the streets of Tokyo with the Sakura, a small model within the Key-Car segment, which is postulated as an electric mobility solution. And beyond Japan, because although this is the country in which it is for sale (from just over 17,000 euros at the exchange rate), after trying it it has left us with the feeling that it could perfectly have a place in the European market, and become a very valid option for urban displacement.
First of all we will have to locate this model. The main Japanese automotive companies are firmly committed to this type of vehicle, the so-called Key-Cars. As commercial cars and for transporting people, they are capable of reaching areas that no one else can access thanks to their small dimensions, and they are important for last mile logistics. They have become widespread until they represent around 60% of the total fleet of commercial vehicles in countries like Japan, which makes them a type of car that can offer a substantial contribution to achieving carbon neutrality through their versions. electrical. They are small, square cars, designed especially for moving through the busy streets of Japanese cities.
In addition to the undeniable advantages in terms of the space/versatility/size ratio of these cars, "Kei Cars" offer other types of attractions for their Japanese buyers. For example, this is a car tax category that in Japan has reductions in taxes and insurance.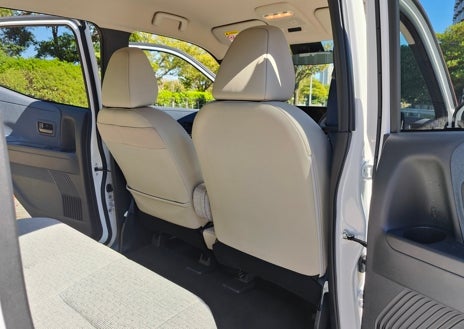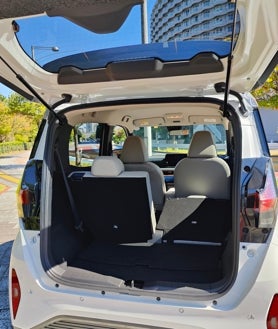 This idea of ​​a vehicle arose after World War II, when most Japanese could not afford a car, but had the budget for a motorcycle. "Kei cars" then emerged to promote the growth of the automobile industry, to encourage the use of small and economical vehicles, as well as to offer alternative methods of delivering goods and people from small and local businesses. Now they are a kind of cultural icon.
And as such, the Sakura is presented, Nissan's creation that is named after another Japanese icon, since that is what the cherry blossom is called.
It is the brand's most compact vehicle, measuring 3.39 meters long, 1.47 wide and 1.65 high. Despite these dimensions, it can accommodate four passengers. And the spaciousness of the rear seats is also surprising, with generous knee room. The trunk is reduced to 107 liters, but by folding down the rear seats any type of object can be transported.
Thanks to a 63 HP electric motor, it reaches a maximum speed of 130 km/h, although in normal conditions, that is, in busy urban traffic, it will not be necessary to exceed 60 km/h. He moves very agilely in these types of environments.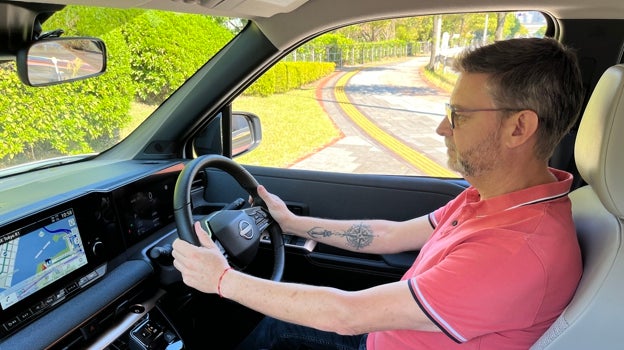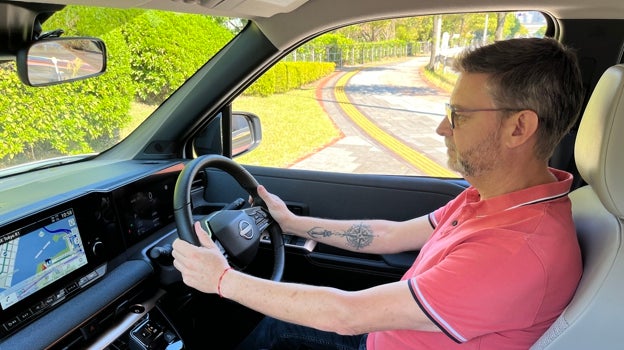 To make things easier for us, it has an e-pedal system. Nissan, which allows us to circulate using only the accelerator pedal and at the same time regenerate the battery during decelerations. We also have a complete multimedia system and the pro-pilot driving assistant with which the car maintains the speed and distance to the vehicle in front of us autonomously.
It has a 20 kWh battery with 180 km of autonomy. A full charge is achieved in eight hours, although using a fast charger you can recover up to 80% in 40 minutes.
As for the design, it is another of the factors that could make this car attractive for the Spanish market, since although we can consider it a full-fledged Key-Kar, its shapes are not as square as we were used to.
With all these characteristics, and given the electrification process in which we are immersed, it is a car that could perfectly adapt to the needs of an urban customer in cities such as Madrid, Barcelona, ​​Bilbao or Valencia. In them the daily average does not exceed 50 km, although the Sakuda offers us more autonomy. It has capacity and versatility, and even at a relatively affordable price it could be a mobility solution for a potential customer willing to switch to an electric car.