Martín de la Puente Riobó, number 4 in the world chair tennis ranking, US Open champion in 2022 and European runner-up in 2023, is an athlete passionate about cars. "Since I was little I have always been interested in cars and races like Formula 1," De la Puente details to this newspaper. At 24 years old, he only recently got his driving license – at 21 years old – but "I have always liked to study and drive, so I passed the theoretical and practical tests on the first try," he says. .
His first car was a Toyota Corolla Electric Hybrid, with which he remembers a long trip "from Vigo, my family home, to the High Performance Center in Barcelona. Quite a feat! », she emphasizes. And there are so many good memories of him that he currently drives another Corolla, now in its Tourning Sport Electric Hybrid version. "For my sporting activity it is ideal for transporting my competition chair," he explains.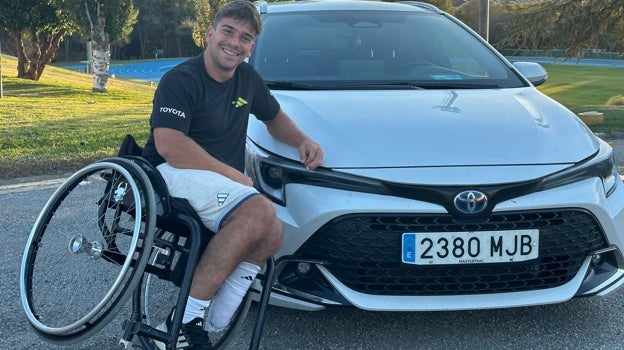 What stands out about this model is "silence, little noise it generates and its low consumption. In fact, Toyota never disappoints," explains the athlete.
Features of the Corolla Touring Sport Style 140H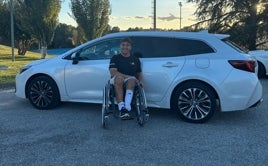 Engine and power

: 1.8 Electric Hybrid 140 HP (commercial designation 140H)

Average consumption

: 4.7 l/100 km

Measurements (length/width/height, in meters)

: 4,65/1,79/1,43

Trunk

: 596 liters

Maximum speed

: 180 km/h

Acceleration

: from 0 to 100 km/h in 9.4 seconds

Precio

: 30,350 euros (transaction price, with commercial promotion included)
When choosing a car, De la Puente prioritizes emissions over aesthetics or mechanics. «Although aesthetics and mechanics are important, I think we must prioritize caring for the environment. "I believe that mobility must be sustainable," he says.
The athlete is one of those who prefers to drive, "I am more relaxed and enjoy driving. "I like driving," he points out, while adding that as a co-driver, "I have always been very confident, but I prefer to be the driver."
Finally, the number 4 in the world chair tennis ranking firmly believes that the car says a lot about its owner: "I think so, if you care about something you should take care of it and pamper it," he concludes.