In its fifth generation, this 4.89 meter long SUV is available with a hybrid or plug-in hybrid engine, from 250 to 371 HP of power and with an average consumption from 1.1 l/100 km. With capacity for five occupants, it has a 461-liter trunk. The price starts at 81,300 euros.
Lexus has completely reinvented the large RX luxury SUV, building on the model's rich heritage and pushing new frontiers in design and technology to increase its capabilities and appeal to an even broader customer base.
The new RX arrives with a range of three electrified engines. On the one hand, the RX 450h+ is the first RX with plug-in hybrid technology, as well as the new hybrid RX 350h. And the new RX also features the brand's first turbo hybrid, the RX 500h, which comes with Direct4 tractive force control.
Inside, the driver-focused Tazuna cabin aims to offer direct and intuitive control over the vehicle, following the 'hands on the wheel, eyes on the road' principle.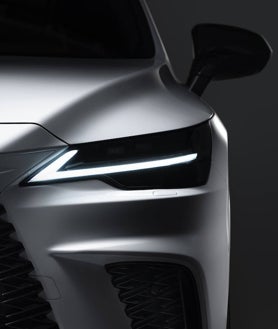 Datasheet
Engines: hybrid and plug-in hybrid from 250 to 371 HP
Consumption: from 1.1 l/100 km
Dimensions length/width/height (in meters): 4.89/1.92/1.69
Trunk: 461 liters
Price: from 81,300 euros
Lexus has optimized SUV fundamentals, such as center of gravity, inertia specifications, weight reduction, rigidity and engine, to result in a more natural dialogue between vehicle and driver.
The RX is equipped with the third generation of the Lexus Safety System+ and an optional expanded safety package. It also has a new electronic door opening system, which prevents them from opening when vehicles or cyclists approach from behind.