The fourth edition of the Monesterio Slalom brought together a large audience on the morning of this Sunday, October 2, at the town's fairgrounds.
There, all those present who wanted to come and watch this Extremaduran automobile spectacle were able to see José Manuel Ruiz win, who completed the obstacle course in just 2 minutes and 17 seconds in his Bmw Compact. Furthermore, and according to the Extremeña Automobile Federation (Fexa) itself in a press release, he has not made a single mistake.
For this reason, he has managed to be faster than Sergio Castilla, who in his Peugeot 106 Gti, has achieved second place. Castilla improved significantly in the second race and put Ruiz's victory in danger, remaining just 6 tenths away.
Third position went to Sergio Pérez, who managed to ride much faster than the young Gonzalo Ruiz. Rivals not only in the general classification, but also in the other Promotion and Propulsion categories, where Pérez has also positioned himself ahead of Ruiz.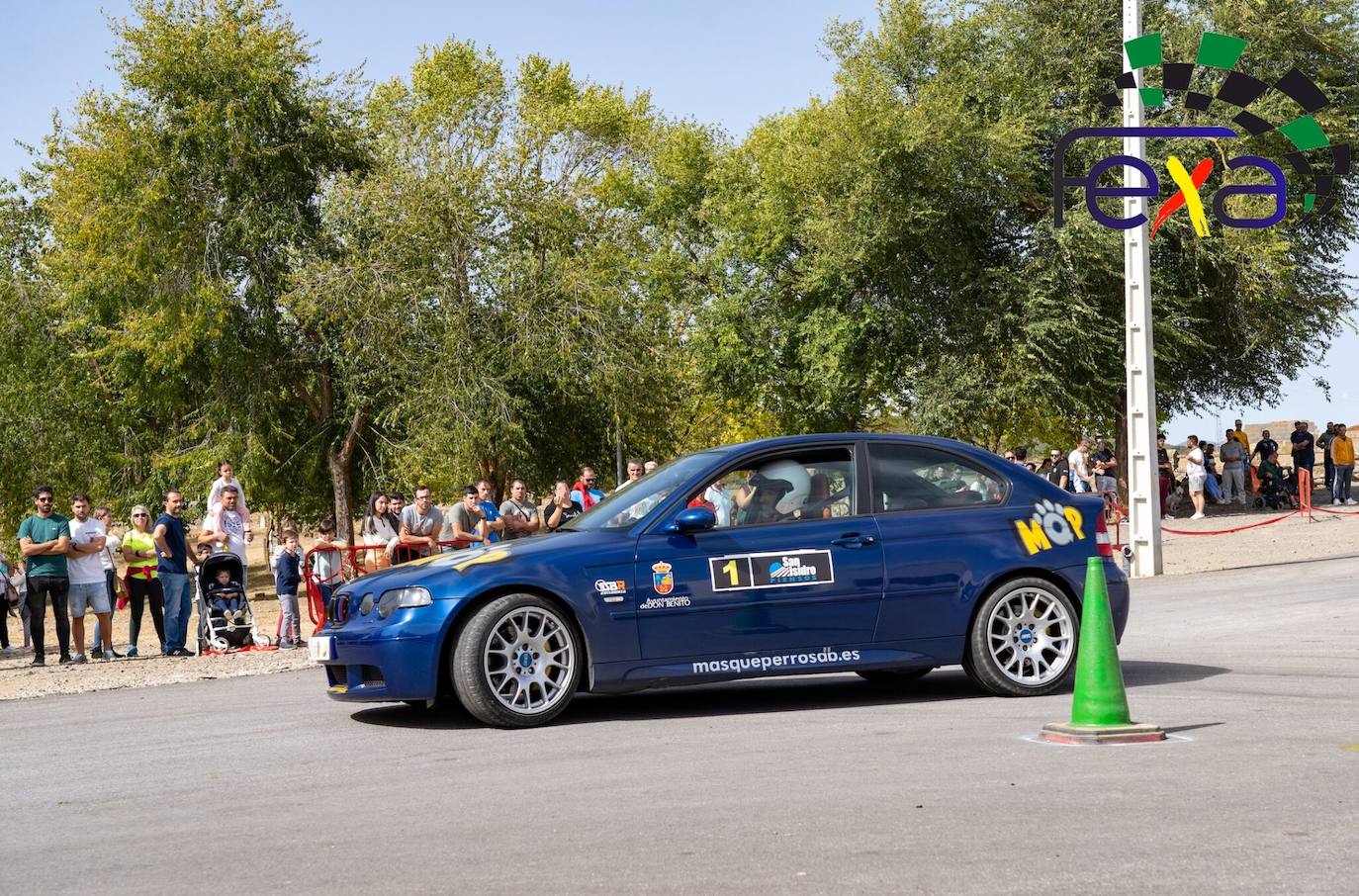 Equal

Monesterio was not able to enjoy the show offered by José María Ruiz 'Crosantero' this Sunday, since the Dombenitese pilot has not participated in today's test. His absence, together with the victory of José Manuel Ruiz, has complicated the championship, of which he was the leader. Now, both drivers are equal on 92 points, in first and second position, with only two tests remaining.
In the case of the Féminas Trophy, the only one registered was María del Carmen García, who finished in eleventh position overall, securing the points. The one held in Monesterio is also the second round of the regional slalom championship that María Bélmez does not compete in, giving García an advantage in the Extremaduran event.
The IV Slalom of Monesterio has had the participation of a total of 26 pilots. The test, which counts towards the Extremadura Championship of the discipline and the Promotion, Women and Propulsion Trophies, started at 10.30 am this morning with the training round. The circuit was 1,400 meters long, over two laps.
Organized by the Culebrín-Pallares MotorClub, the Extremeña Automobile Federation (Fexa) and the Escudería Faro de Extremadura, the test has the collaboration of the municipality's City Council and the sponsorship of the local brand 'Jamón de Monesterio'.
In addition to members of the organization, the mayor of Monesterio, Antonio Garrote, and the councilor, Francisco Javier Amador Hierro, attended the awards ceremony. Both have delivered to the first classified their corresponding pieces of Monesterio's star product: ham.