The second generation of the model has grown. With a length of 4.35 meters, its five passengers have a trunk that starts at 466 liters. The new Hyundai Kona has a bolder, more dynamic and electric vehicle-oriented design, with a unique style across the entire range of powertrains.
There are versions from 120 to 218 HP, with front or all-wheel drive. By consumption, the gasoline ones start at 4.7 l/100 km, and the electric ones at 5.5 kWh/100 km. It is on sale from €28,490.
Hyundai has presented the second generation of the Hyundai Kona, which takes a qualitative leap in the B-SUV segment with the latest in design, technology, safety and propulsion options. It is available with a wide range of mechanical options, including 48V internal combustion engine (ICE), hybrid (HEV) and mild hybrid versions, all with sporty N Line variants, and 100% electric versions.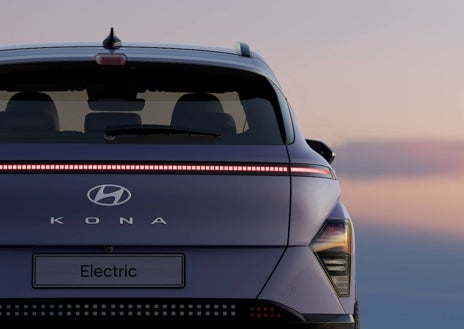 Datasheet: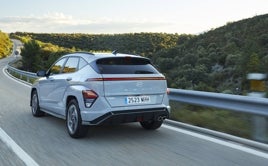 Engines:

gasoline, hybrid and electric from 120 to 218 HP
Consumption:

from 4.7 l/100 km
Dimensions (length/width/height, in m):

4,35/1,82/1,58
Trunk:

from 466 to 1,300 liters
Precio:

from 28,490 euros
The new Hyundai Kona is not only at the top of the segment in size, but also in technology, with a new multimedia system. The upgraded Kona not only offers a dynamic road presence, but also a driver-focused interior with versatile living space that meets both practical and aesthetic needs.
It debuts the Connected Car Navigation Cockpit (ccNC) driving position, which offers a fully digital experience thanks to the integration of two 12.3-inch screens, and the latest innovations in Hyundai Smart Sense safety and driving assistance equipment, the Bluelink connected car features, automatic Over The Air (OTA) software updates, connectivity, or the Bose Premium sound system.