There are many families with children who think about taking a motorhome getaway, but it is true that this type of vacation idea should be as comfortable as possible for everyone. For example, the motorhome does not stretch, so the luggage must be just right. That is why it is advisable to make a list of the things that are really necessary and those that are not. Also before leaving for your destination, it is important that you know where you are going to spend the night, eat, what you are going to visit… The patience of children is not the same as that of adults, so the easiest thing is to have everything well planned to arrive quickly. Remember that one of the great advantages of a motorhome is that we have all the comforts of a small apartment. The ideal thing to be able to enjoy our trip to the fullest as a family is to plan the menus in advance and prepare meals. healthy and complete that do not require much preparation.
When you travel by motorhome you have the freedom to stop whenever you want and allow the children to enjoy moments of leisure outdoors. However, there are also many hours on the road and in that case a little preparation is advisable. The motorhome is an ideal space for board games during rest periods or if the weather is not good. Therefore, take advantage of the days before the trip to plan with them what games you are going to take. Coloring notebooks, books or magazines are also good alternatives.
And safety first: check the tires, the oil, the insurance… Also, remember that in Spain, passengers traveling in a motorhome must be correctly installed in their respective seats and wearing a seat belt. In the case of the little ones, as in a conventional vehicle, they must be seated in their approved safety seat.
Thus, and as there are many possibilities to organize a dream trip with children, whether it is to the mountains, coast and charming towns, Yescapa, a European platform for renting motorhomes and camper vans, reveals some of the best routes for Enjoy the magic of autumn with the little ones.
Elephants and mythological beings

Cantabria is one of the favorite regions to travel with children in a motorhome because it perfectly combines nature, history and adventures to enjoy with the family. The tour begins in Santander, which in addition to the beautiful views from the Magdalena Palace, has the favorite park for boys and girls: Cabárceno Park, which, thanks to its natural habitat for animals, is far from conventional zoos. . Nearby you will find a motorhome area.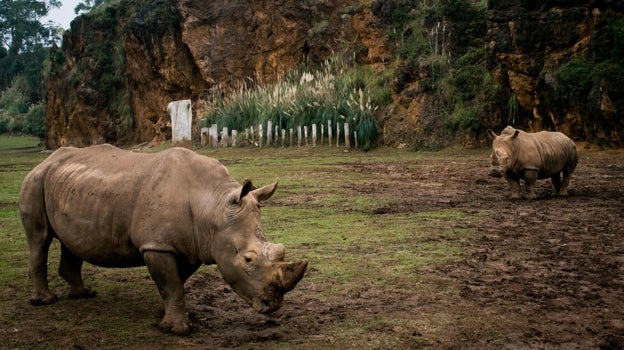 The trip continues along Costa Quebrada, with spectacular cliffs, trails and beaches, where children can be surprised by the landscape and rock formations of the place. Then, you will find Santillana del Mar, an old medieval town with narrow streets and buildings from the period. Just 30 minutes away is the Mythological Route of Mount Tejas, in San Felices de Buelna, the work of local artist "Terio" Lombilla. This mythological trail suitable for children brings together several mythological creatures from Cantabria engraved on wood.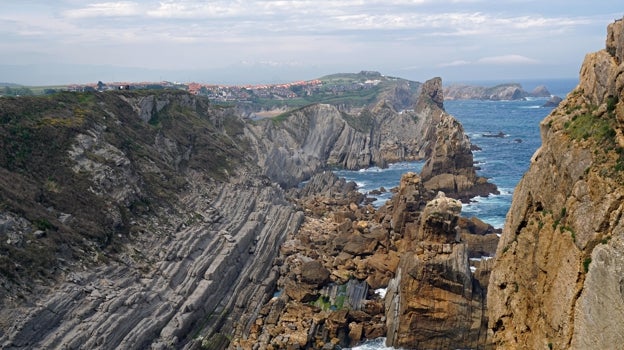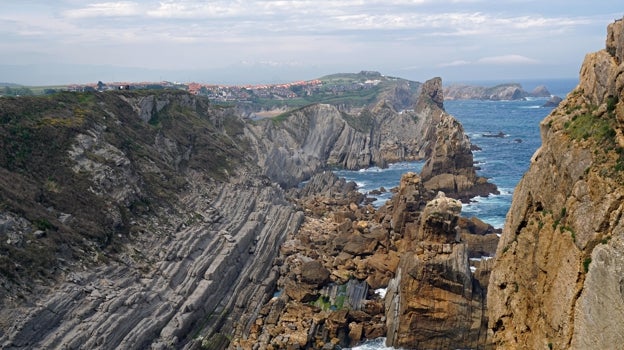 To continue touring the area by motorhome, we recommend Comillas, which stands out for its modernist architecture, including Gaudí's work "El Capricho" and its beaches. Together with your family you can also visit the Oyambre Dunes Natural Park, and finish in San Vicente de la Barquera, a small fishing town with an impressive medieval castle. Finally, just 30 minutes away, are the famous Altamira Caves, with cave paintings that have been perfectly reproduced in the Museum of the same name, which children will love.
From the sea to the mountains

If you prefer to go to the mountains during the fall, include this route through the Catalan Pyrenees in your next motorhome tour with children. It is a path of exuberant nature, mountain and rural tourism, suitable for all tastes. The trip begins in Pals, a beautiful coastal town with beaches and paths between dunes. Then, continue through Bañolas, which has the largest lake in Catalonia and Santa Pau, a beautiful medieval town that is surrounded by volcanoes and lava flows. Be sure to go to Besalú, a famous medieval town that is recognized for its great beauty and historical heritage.
Visit Puigcerdà, which stands out for its lake, architecture and the possibility of practicing mountain sports. Medieval Solsona and its historical charm and tradition, the beauty of the mountain town of Seu d'Urgell, are other places to discover.
If you want to include a special walk for children, 35 minutes from Seu d'Urgell you will find Prats and Sampsor, located between the valleys of Baixa Cerdanya. There you will find a rustic and traditional place, ideal for eating and that also has horses. The little ones will love being able to be in contact with these animals in a natural environment. To finish the route, in Guingueta, you can practice adventure sports or explore the Torrassa wetlands.
Sea and fishing villages

The Costa Blanca is another excellent option to travel with children in a motorhome or camper. The coastal road extends from Torrevieja to Jávea along 157 kilometers of beautiful landscapes of beach and white sand. During your trip along the Costa Blanca, you can visit Santa Pola, a small fishing town south of Alicante that at this time of year is less frequented by tourists and has the beautiful Las Salinas Natural Park. Alicante, on the other hand, on the shores of the Mediterranean and Mount Benacantil, will allow you to enjoy pleasant temperatures, while you explore extensive golden sand beaches, in addition to discovering its historical heritage, such as the Castle of Santa Bárbara and tasting its delicious local rice cuisine. , seafood and fresh fish.
Continue through Benidorm, which at this time of year suffers less crowding than in the summer but still enjoys mild temperatures and beautiful landscapes. Altea is another place to visit with children, which with its well-kept old town, its white facades and blue ceramic domes, as well as its coasts and beaches, enchants its visitors. From there you can visit the best coves in Alicante and other places such as Villajoyosa or Calpe, famous for its beaches, fishing gastronomy, historical sites and the great rock of Ifach. In Calpe, you will also find two parks: the Enginent park, which has children's areas and a barbecue, ideal for a family picnic, and the Empedrola park, where you can walk among cypresses and palm trees, perfect for exploring in autumn.