BYD's landing is being very complete, after an initial stage in which it has unveiled the Atto3, the Han and the Tang, now the Chinese firm is fully immersed in one of the extremely important segments, that of compact cars. . It does so with the Dolphin, a vehicle that it already sells in China but with a much smaller concept than the one that will arrive here, so much so that there it would be classified as a utility vehicle and here it has the compact label. That said, BYD's objective with this Dolphin is none other than to gradually democratize electrification because, as they assured us in its international presentation, the idea is to market it in a price range of between 30,000 and 39,000 euros.
The Dolphin that will arrive in the middle of the year is close to 4.30 meters long and will currently arrive with a 204 HP engine. It has a 60 kWh cell pack with which it has a range of 427 km and can be charged from 88 kW direct current and 11 kW alternating current outlets.
This Battery has V2L technology to turn the Dolphin into a connector and thus be able to supply power to other external systems or even charge other electric cars.
During our contact in Barceola we have seen how the Dolphin shows a sober and functional design. To highlight the customization with the five available colors and winks that resemble a dolphin. These are seen in the cabin, such as the door handles.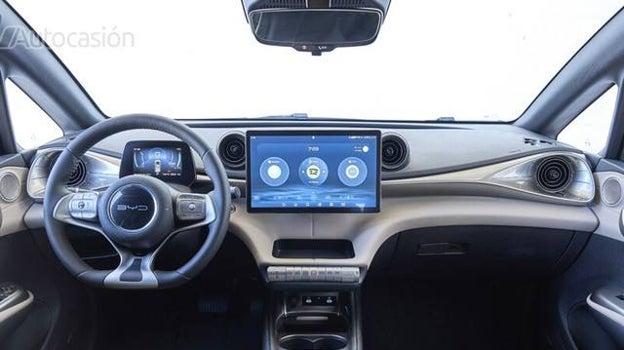 An interior highlights the good construction and quality of the materials, far above some models that have been sold in Europe for years. The driving position is dominated by a 12.8-inch floating screen that, like the rest of BYD, can be arranged vertically at the touch of a button. It becomes the brain of its operations and offers fast and intuitive operation, similar to that of a smartphone.
SEAL, an elegant sedan that is also 100% electric

In addition to this utilitarian model, we have also been able to test the Seal, an elegant and high-performance sedan. A model that surprises, first, for its silhouette, since its sedan shapes seem at odds with modern times. However, BYD opts for these shapes because it considers that they best adapt to its needs. But also, this Seal takes a very important step in becoming a dynamic reference and it does so thanks to the Cell-to-Body (CTB) technology in which the also revolutionary Blade Battery is integrated into the entire structure of the vehicle.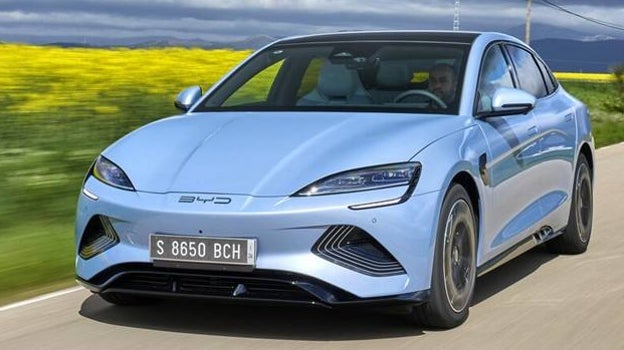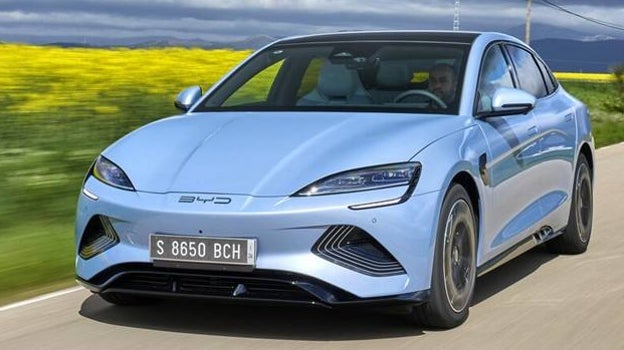 The top-of-the-range version of the electric sedan generates no less than 530 HP of power and 630 Nm of torque thanks to the two motors, one on each axle, which also provide it with all-wheel drive. With it he is able to achieve the time limit by reaching 100 km/h from a standstill in just 3.8 seconds, a figure that even we managed to reduce by one tenth, also being the best record of the day.
But regardless of how fast it may be in curves, the Seal stands out for that aforementioned agility. At the controls, in this case of the access version, the one with a single rear engine with already 313 HP of power, we could see how in the slalom it is able to maintain its composure without flinching.
With an 82 kWh battery, it approves a range of more than 500 km in both cases, being 570 km in the case of the Access Seal and 520 km in the most powerful one. In addition, it supports direct current loads of up to 150 kW, requiring 26 minutes to go from 30 to 80%, while in alternating current connectors it can reach 11 kW.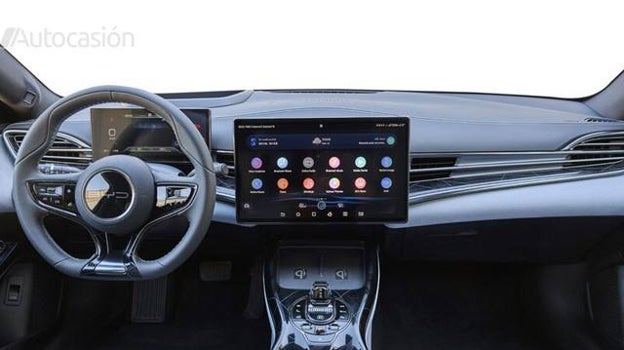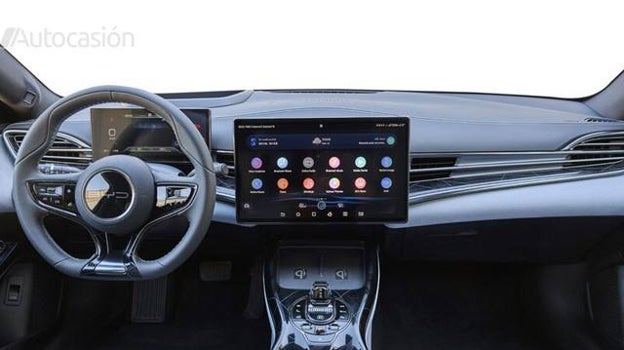 It measures 4.80 meters long by 1.87 wide and 1.46 high and has, among others, 19-inch wheels, flush handles and a gigantic sunroof. The interior also stands out for its high construction quality as well as its digitalization, where the 15.6-inch monitor with a rotating function becomes the brain of operations.
The instrumentation located on the steering wheel is entrusted to a 10.2″ LCD panel. The 12-speaker Dynaudio Performance audio system provides premium quality sound.